CSSF is fortunate to have an industrious, multi-talented, resourceful group with a collective 'anything is possible' approach. All have proven themselves able to maintain their perspective and a sense of humour under the often demanding conditions of work at sea. Expertise is exchanged readily and cross-training is mandatory. Through their individual and combined efforts they have gained the respect of scientists, commercial customers and ships' crew alike.
The Team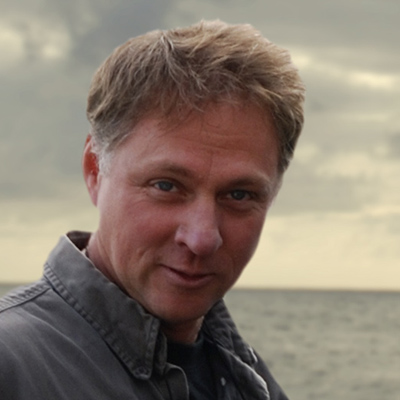 Keith Shepherd
General Manager
+1 250-655-5096 ext.101
This email address is being protected from spambots. You need JavaScript enabled to view it.
Keith began working with research submersibles in 1981. The offshore engineering and management company, Highland Technologies Inc. was founded by Keith in 1995 and has been retained by the Canadian Scientific Submersible Facility to manage CSSF and direct ROPOS operations since that time.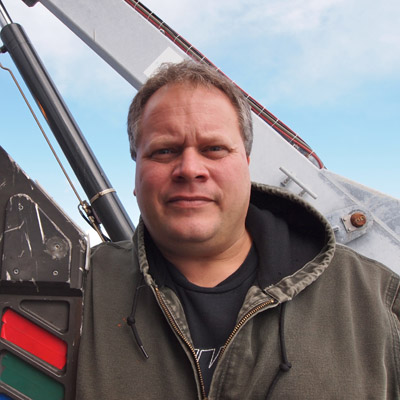 Keith Tamburri
Assistant Manager
+1 250-655-5096 ext.102
This email address is being protected from spambots. You need JavaScript enabled to view it.
In addition to project management, Keith provides support for ROPOS' electronic and electrical systems, and the integration of new equipment. Keith has been providing engineering, management and operational support for numerous corporate, science and private submersibles since 1989. Beginning his work with the ROPOS ROV in 1992, he joined the CSSF team in 2002. Keith holds a Diploma of Technology in Robotics from BCIT.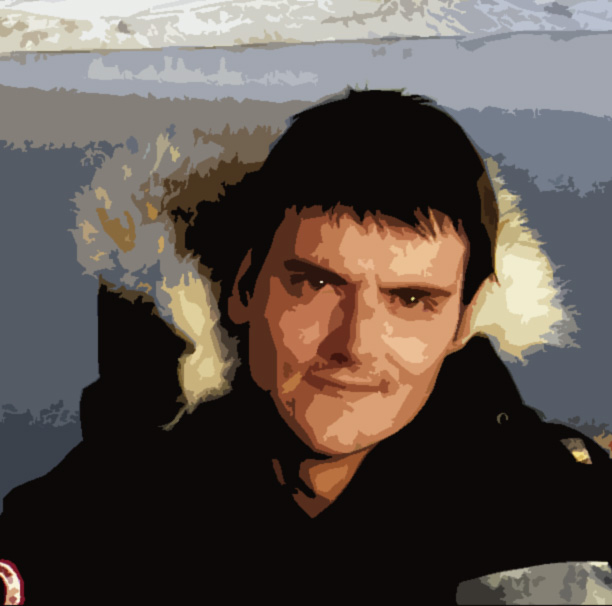 Vincent Auger
Manager, I.T. and Navigation
+1 250-655-5096 ext.200
This email address is being protected from spambots. You need JavaScript enabled to view it.
Vincent is the Information Technology and Navigation Manager and a ROV Supervisor. Vincent started at CSSF in 2003 with a B.Sc. in Computer Science from the University of Victoria, and while software engineering and data management continue to be his principal interests, his passion to learn and continued collaboration with ocean technology experts have allowed him to gain a wide set of skills in electrical and mechanical ocean systems. The diversity of the challenges and the requirement to be a proficient generalist is something he finds especially rewarding about working with CSSF and the ocean research community. Vincent is our East Coast connection and works primarily out of Dartmouth, NS.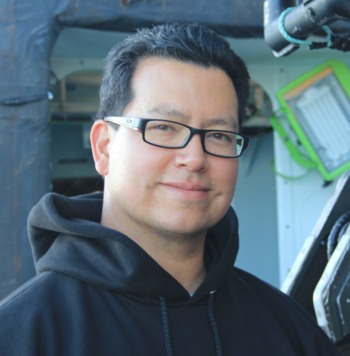 Jonathan Lee
Electrical Engineer
+1 250-655-5096 ext.105
This email address is being protected from spambots. You need JavaScript enabled to view it.
Jonathan provides electrical and electronic design and support for all of ROPOS' systems. Jonathan holds a B.Eng. in Electrical Engineering from the University of Victoria and came to us with over 7 years of experience in data communication, VoIP, and monitoring and diagnostic systems.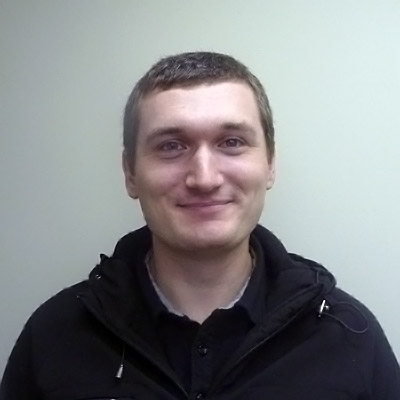 Peter Lockhart
Mechanical Eng. Technologist
+1 250-655-5096 ext.109
This email address is being protected from spambots. You need JavaScript enabled to view it.
Peter provides support for mechanical systems. Peter is a trained Mechanical Engineering Technologist and has been with CSSF since 2011. He has 2 years experience manufacturing and 2 years experience working with underwater logging machines.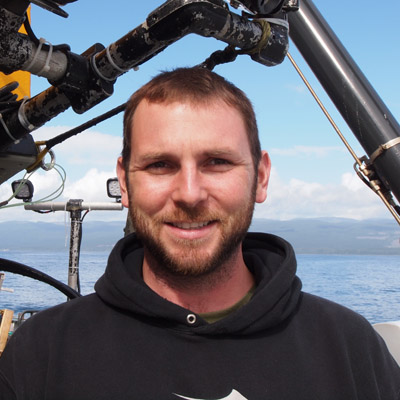 Peter Milne
Mechanical Technician
+1 250-655-5096 ext.106
This email address is being protected from spambots. You need JavaScript enabled to view it.
Peter is a trained computer automated systems technician. He has worked with ROVs since 2003 and has worked specifically with underwater logging machines from 2008 to 2012. He joined the CSSF mechanical team in 2012 and provides help with anything mechanical or hydraulic.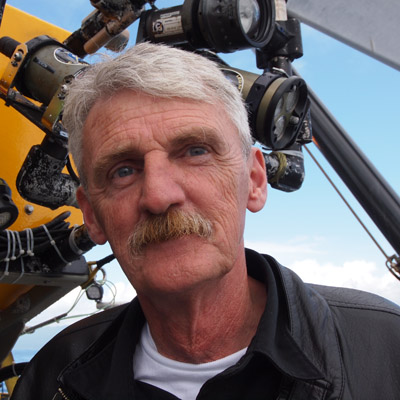 Ray Morgan
Electronic and Imaging Technician
+1 250-655-5096 ext.108
This email address is being protected from spambots. You need JavaScript enabled to view it.
Ray provides vehicle electronics, information technologies, navigation and imaging design and support services for the ROPOS systems. He has a Diploma of Technology in Electronics and Trade Qualification as a Power Engineer 2nd Class. Ray is a photographer who has travelled extensively by boat on the North Coast of BC and Southeast Alaska. You can see his photographs online at http://bcmarina.com.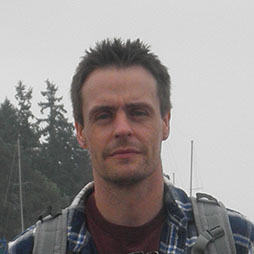 Barry Brake
IT and Navigation Technician
+1 250-655-5096 ext.111
This email address is being protected from spambots. You need JavaScript enabled to view it.
Barry provides vehicle electronics, information technologies, and navigation support services for the ROPOS systems. He gained extensive experience with inertial navigation system while working at iXBlue for over 8 years prior to joining the ROPOS team in 2012. Prior to his work with iXBlue, Barry spent 8 years in the Canadian Navy as an Electronics technician.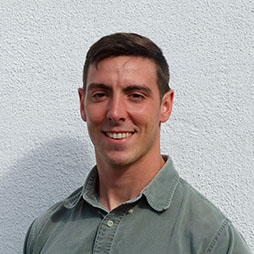 Luke Girard
Mechanical Technician
+1 250-655-5096 ext.107
This email address is being protected from spambots. You need JavaScript enabled to view it.
Luke is responsible for providing design, integration, and support to various mechanical systems at CSSF. He joined the team in 2016 and holds a B.Eng in Mechanical Engineering from the University of Victoria. He has a keen interest in oceanography and subsea vehicles.
Administration
Ashley Thomson
Manager, Finance & Administration
+1 250-655-5096 ext.100
This email address is being protected from spambots. You need JavaScript enabled to view it.
Ashley is responsible for all aspects of CSSF's operations and administration. Part of the CSSF team since 2010, Ashley holds a Bachelor of Commerce from Royal Roads University, and is completing her Chartered Professional Accountant (CPA) designation. While she brings us her financial, logistical, and management skills, Ashley also possesses a broad knowledge of IT systems that can often make her the office's technical support contact.
Sabrina Van Buskirk
Accounting Clerk & Administration Assistant
+1 250-655-5096 ext.104
This email address is being protected from spambots. You need JavaScript enabled to view it.
Sabrina handles the majority of the day-to-day administration of CSSF's Accounts Payable and Receivable, while also providing general administrative support. She is currently completing her Bachelor of Business Administration with an Accounting Major at Camosun College, and brings the CSSF team a diverse skill-set which helps keep the office and administration running smoothly.